LA ROCQUE BETTER ROOF'S CURRENT PROJECT - BALBOA PAVILION 100 Marine Ave, Balboa Island, CA 92662 NEWPORT BEACH, CALIFORNIA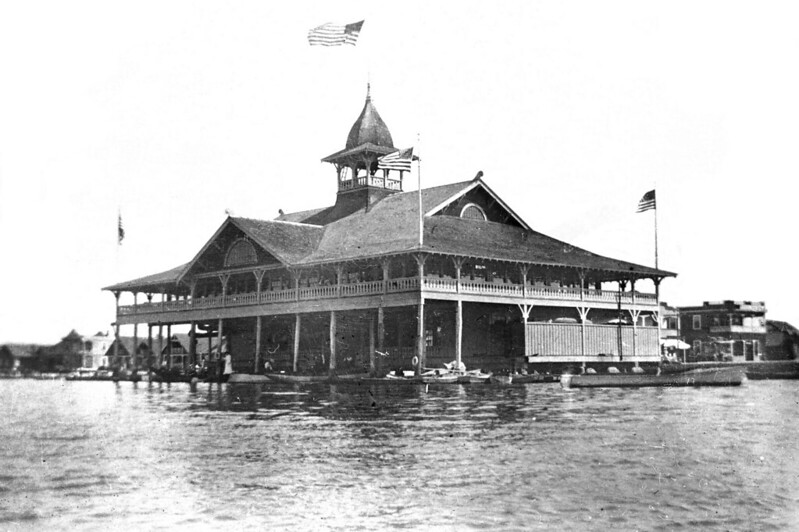 Photo courtesy Orange County Archives
It's no secret that La Rocque Better Roofs has been working on the historic 65-foot-high Balboa Pavilion in Newport Beach!
The historic 65-foot-high Balboa Pavilion in Newport Beach is not only a California Historical Landmark but also a National Historic Place, designed by Los Angeles freelance architect Fred R. Dorn. This Victorian-style building is one of California's last surviving waterfront recreational pavilions from the turn of the century. It first opened in 1906, as a boathouse, bathhouse and pavilion. With the help of La Rocque Better Roofs, Inc. the famous marine recreational facility continues today to stand beautifully, welcoming visitors on land and from the water, with a brand-new roof installation.
Our crews had carefully removed the old roofing system right down to the wood decking. They were meticulous in making sure to catch any falling debris from being filtered into Newport Bay. Then our Project Management Team walked the roof to evaluate the dry rot/wood damage. With the Balboa Pavilion sitting right along the water, it is inevitable that the coastal environment contributed to much of the wood erosion and degradation, which our carpenters worked endlessly to replace. Once woodwork was completed our seasoned roofers began roofing-in with the underlayment followed by the new Owens Corning shingles.
If you happen to be in the Newport Beach area, come visit this historic landmark and if you happen to see us working stop by and say hello to our crew hard at work. Know that LA ROCQUE BETTER ROOFS is honored to help restore and preserve this historic landmark for future generations to enjoy and appreciate.
For your all your roofing needs, contact (833) LBR-4YOU.
You can learn more about the history of Balboa Pavilion at balboapavilion.com.
The La Rocque crew members working hard on the Balboa Pavilion roof.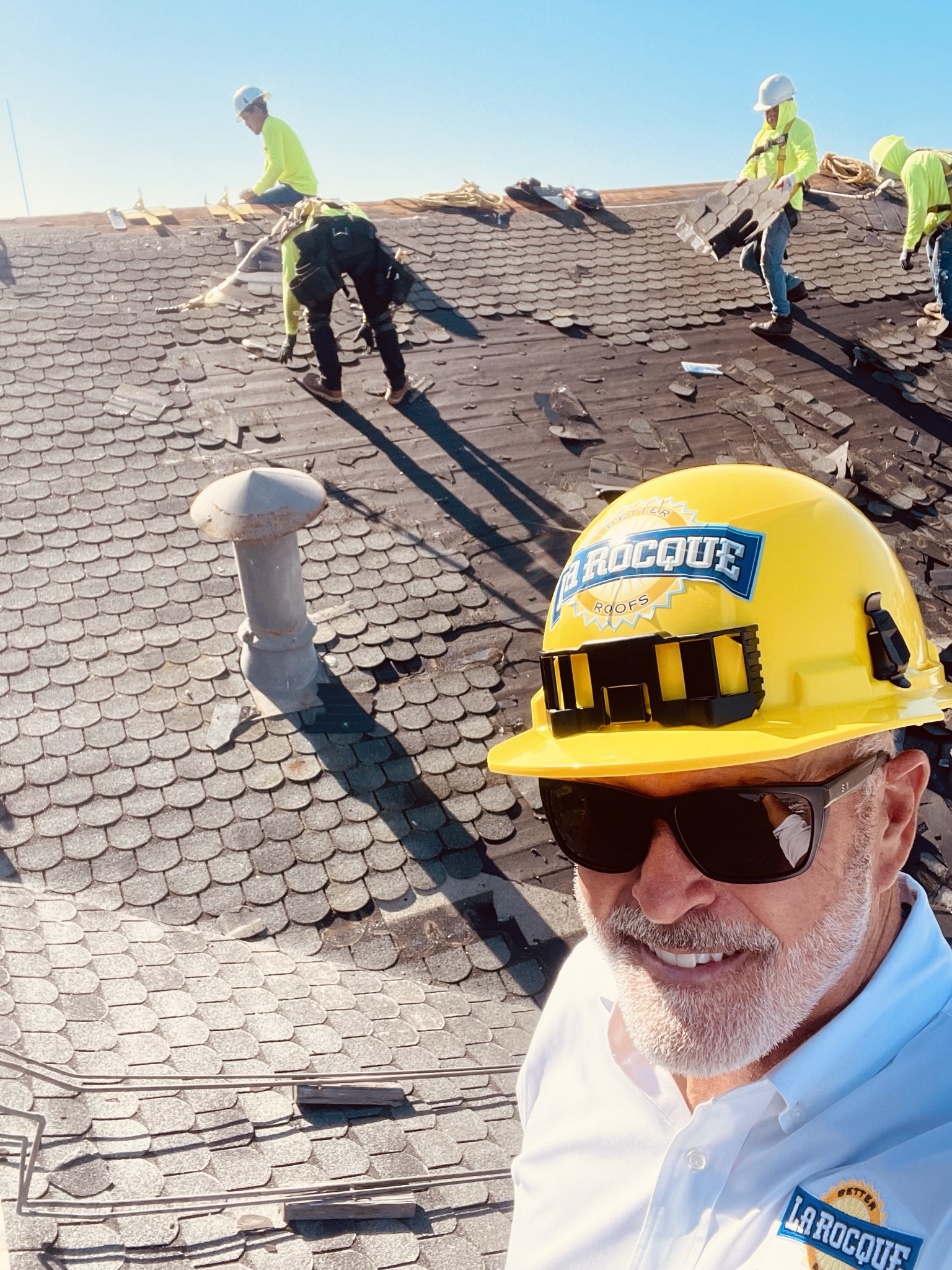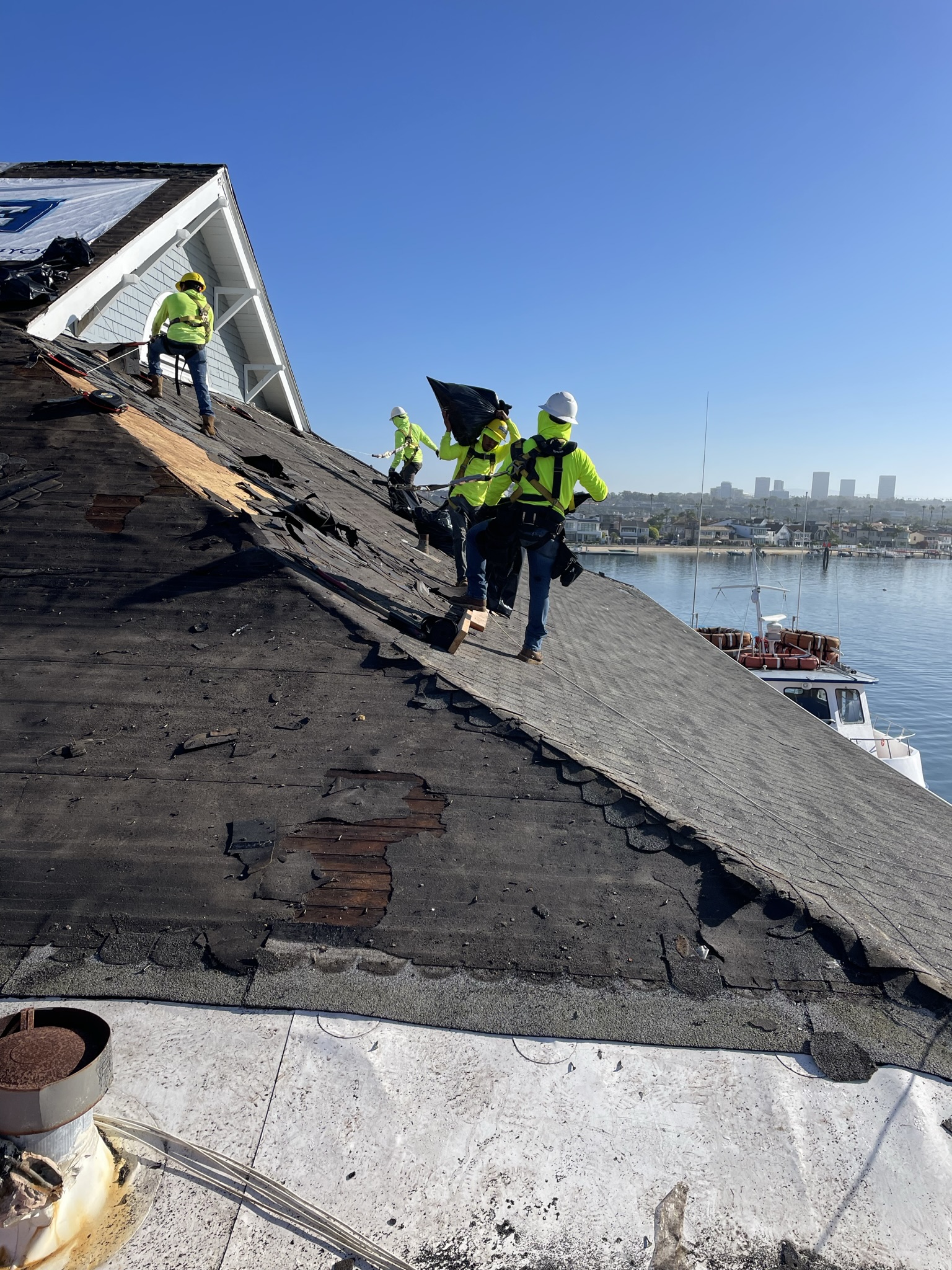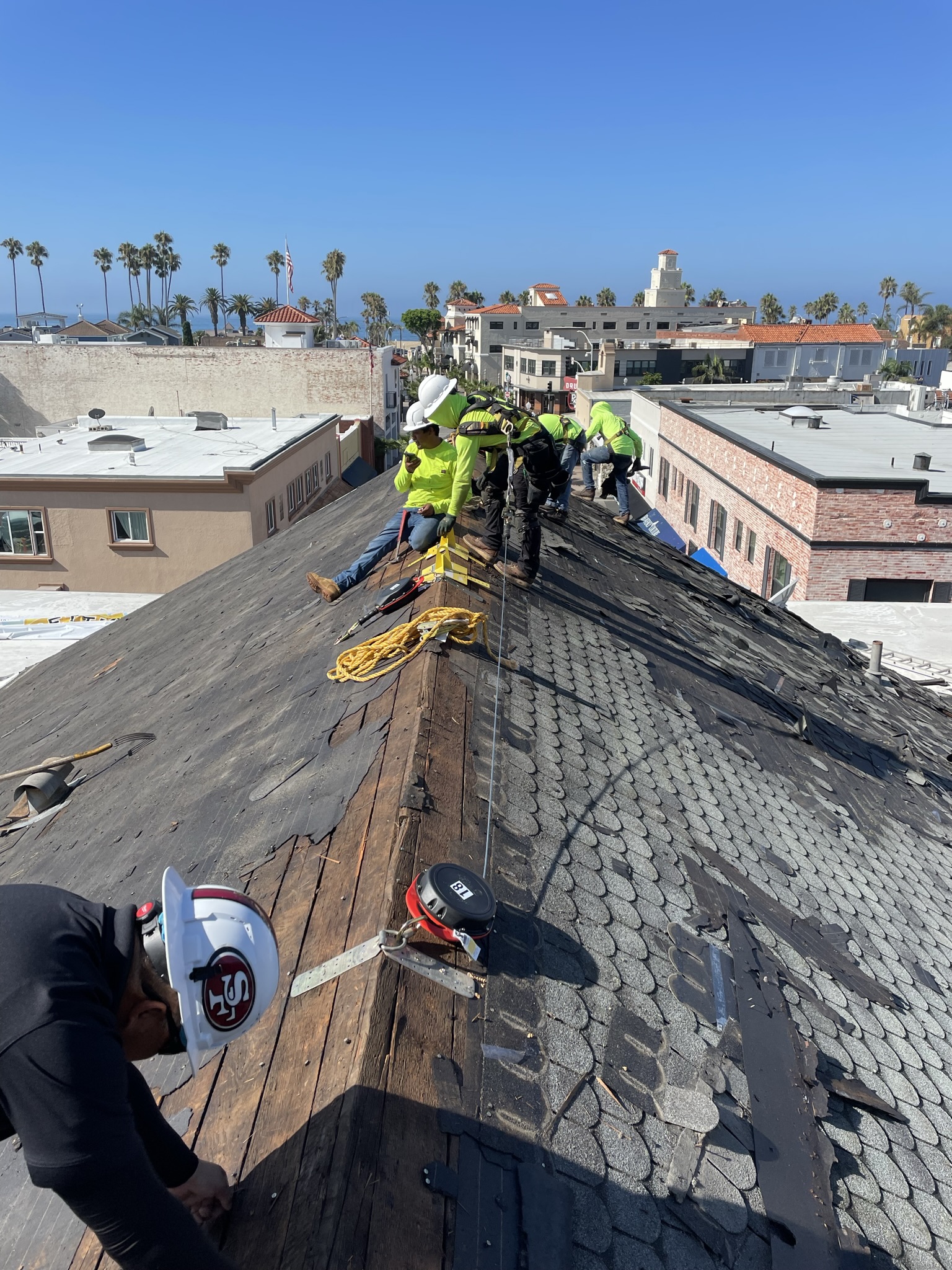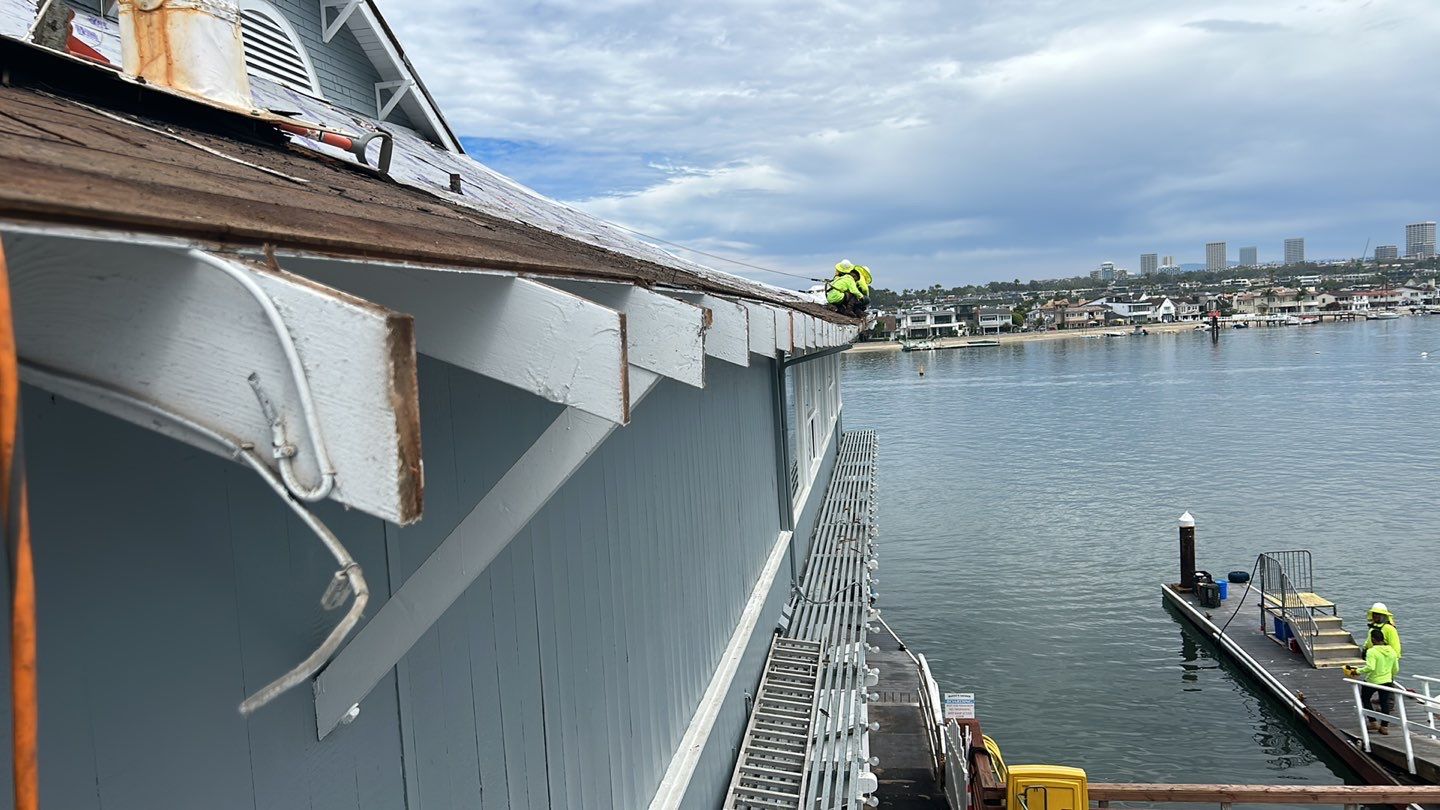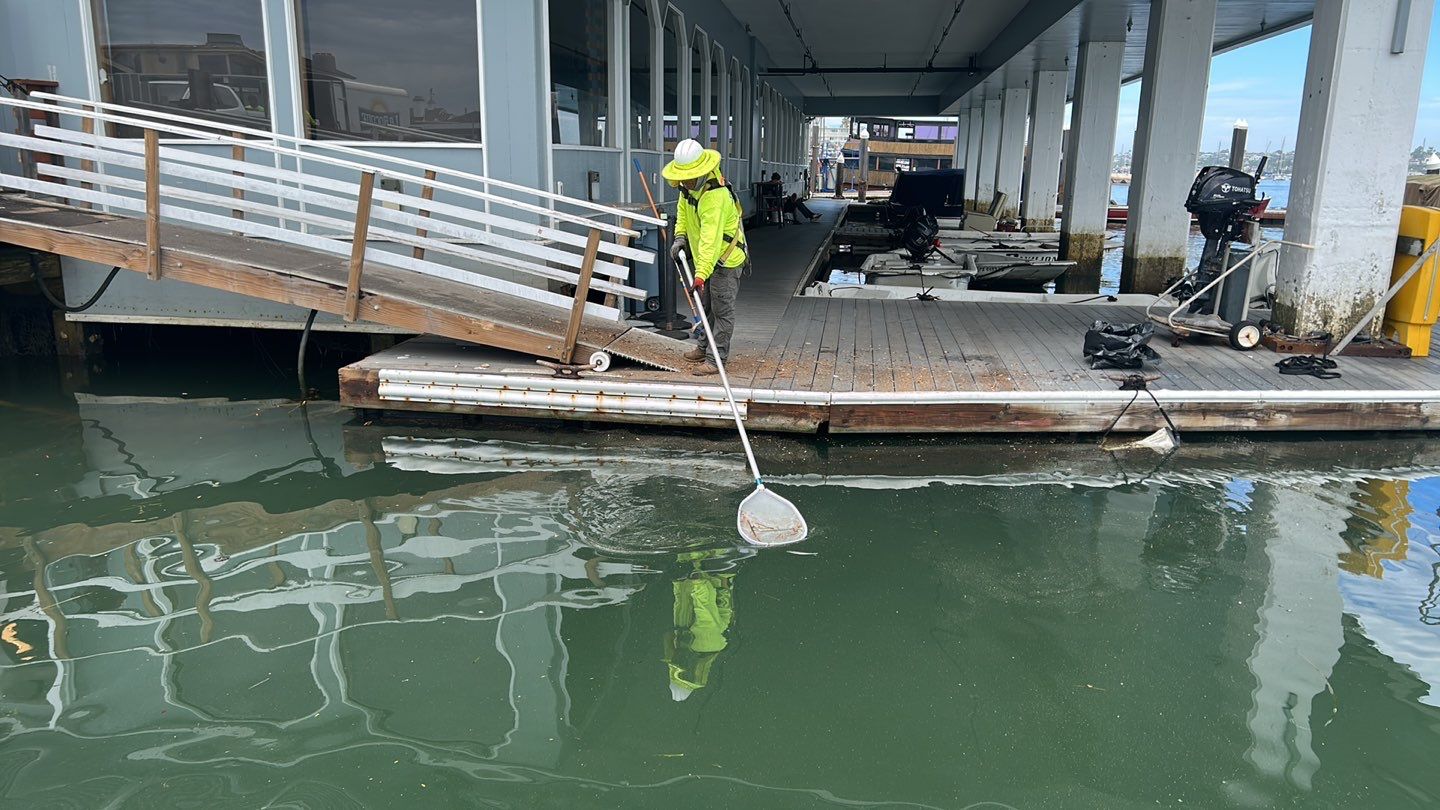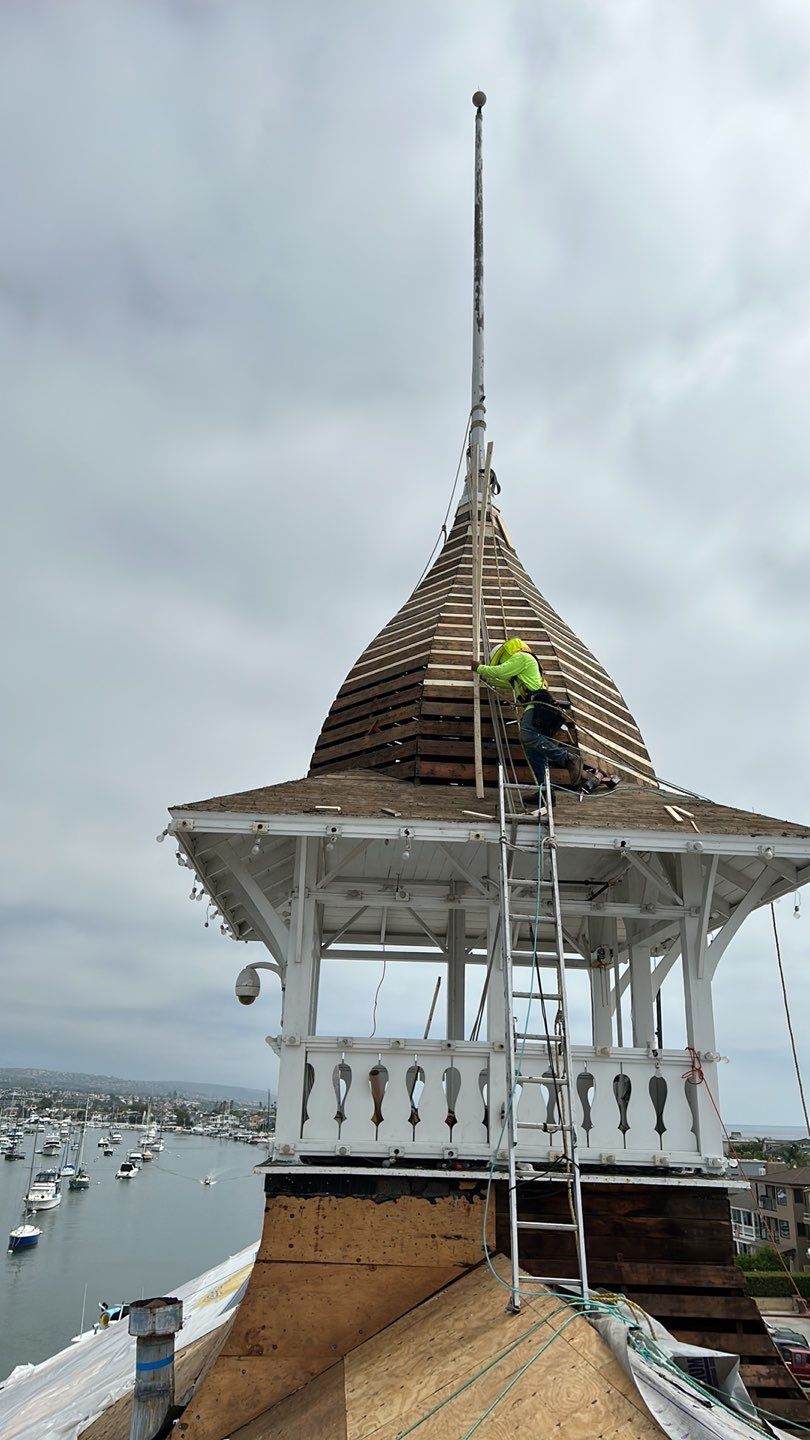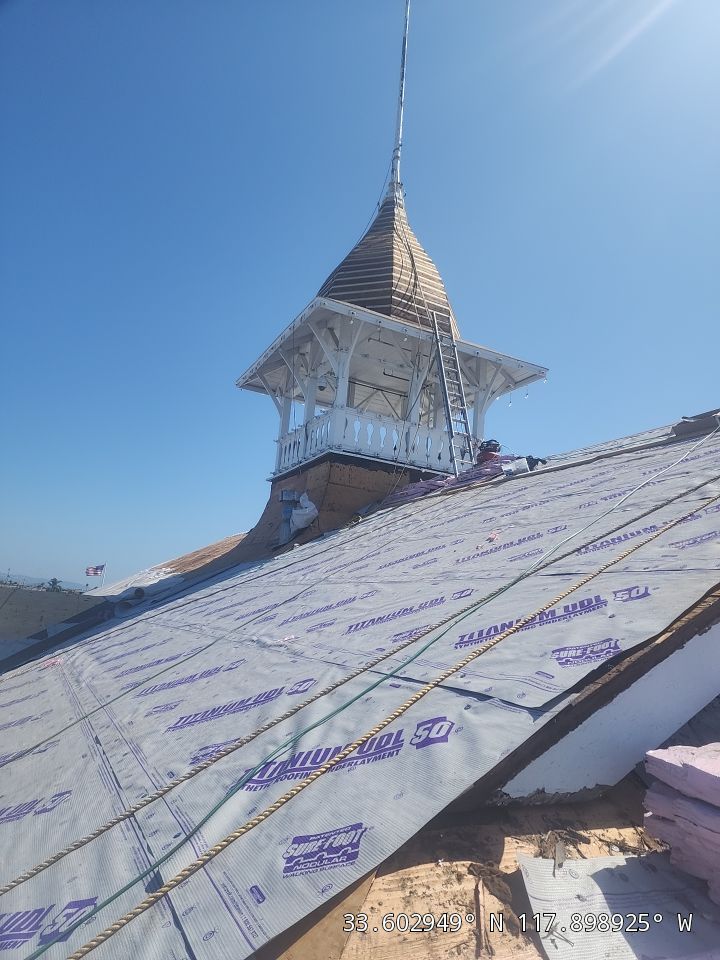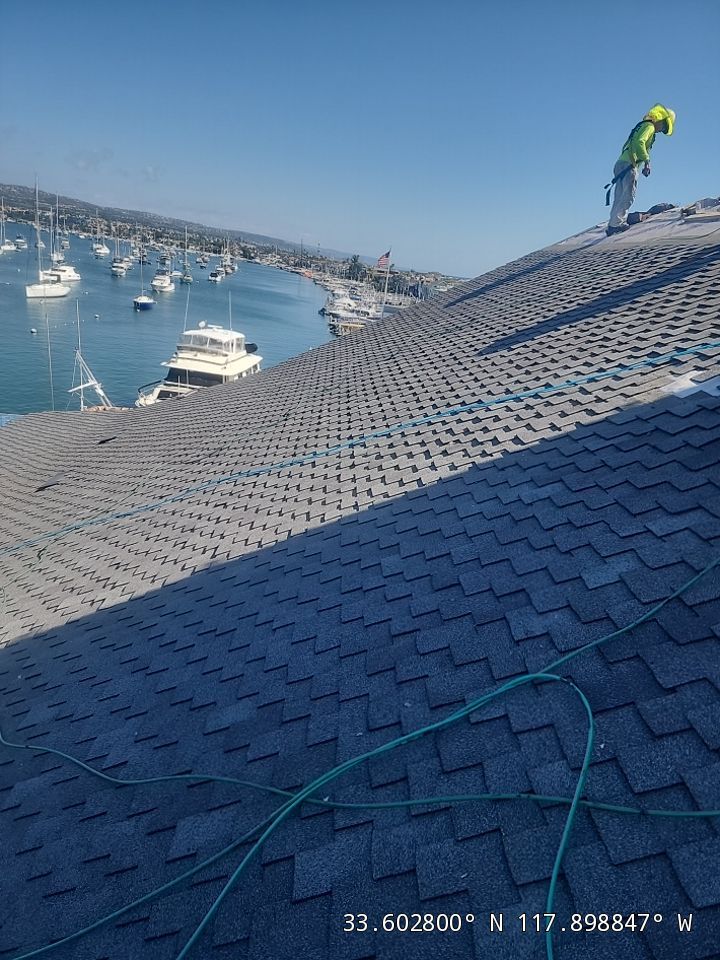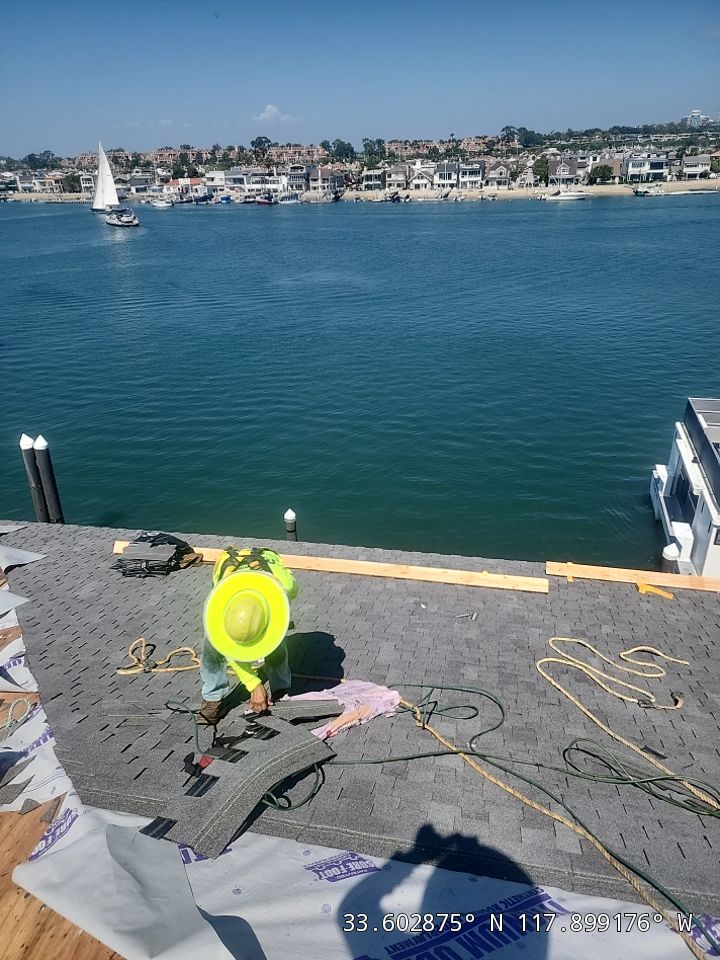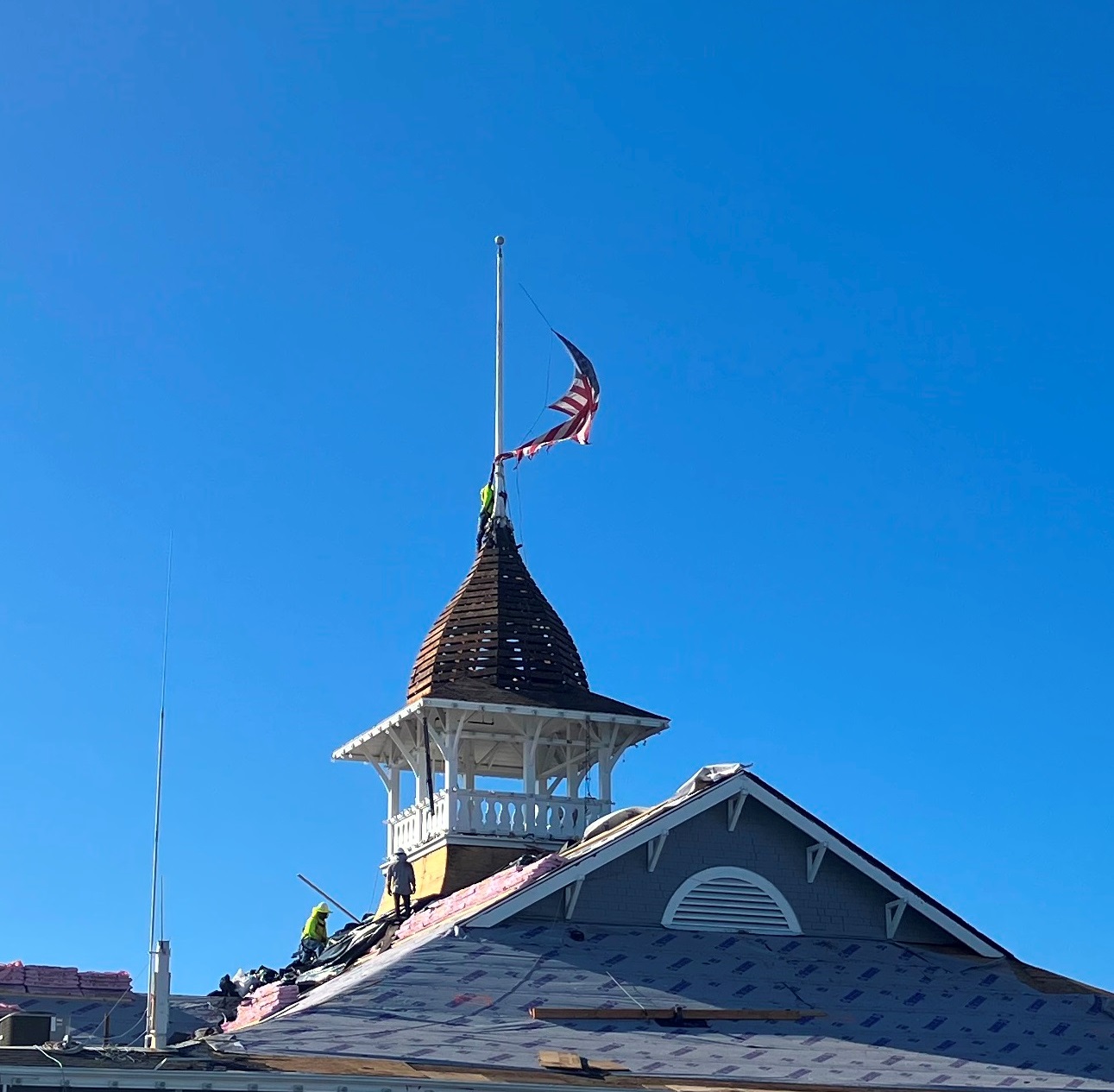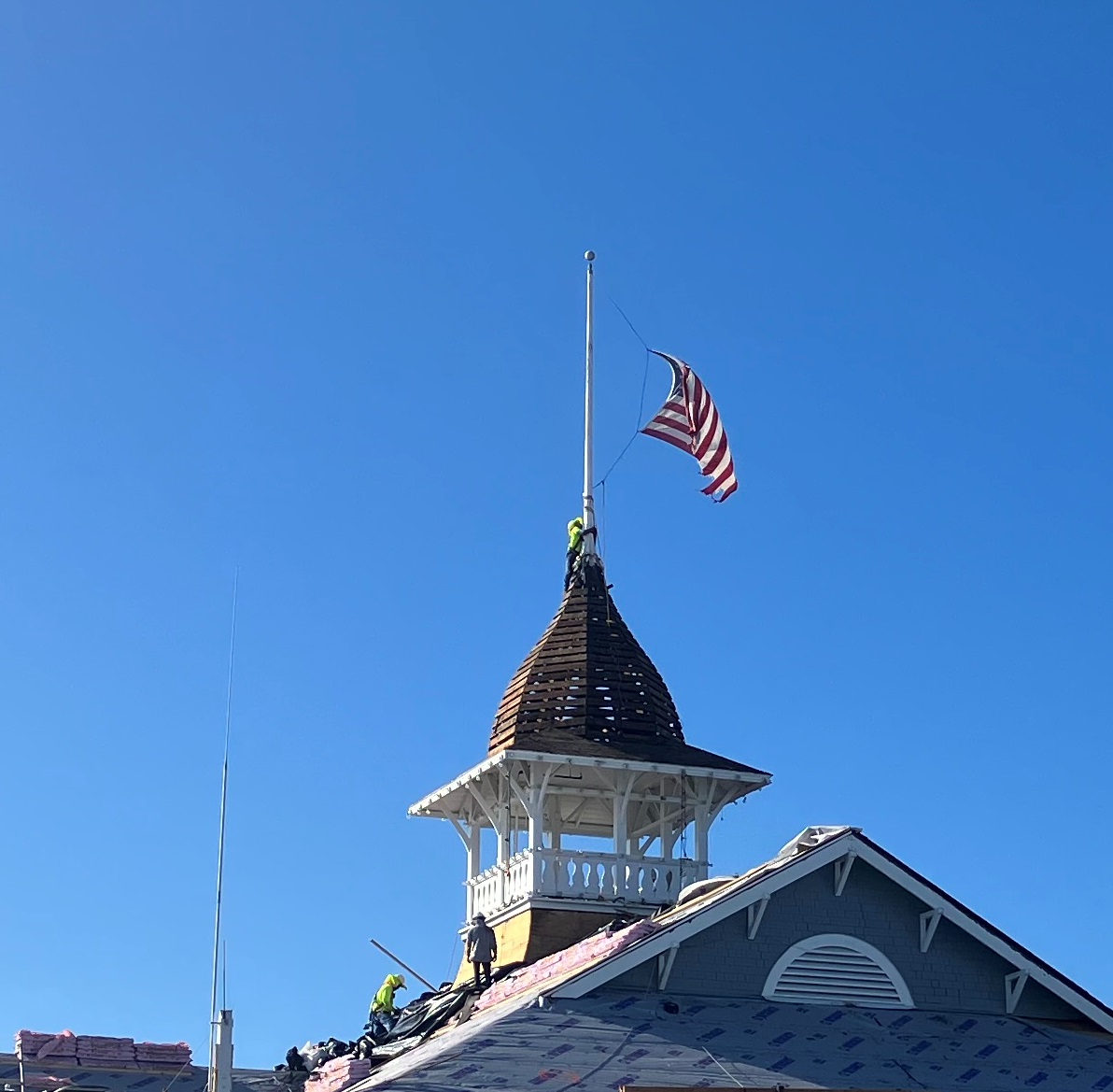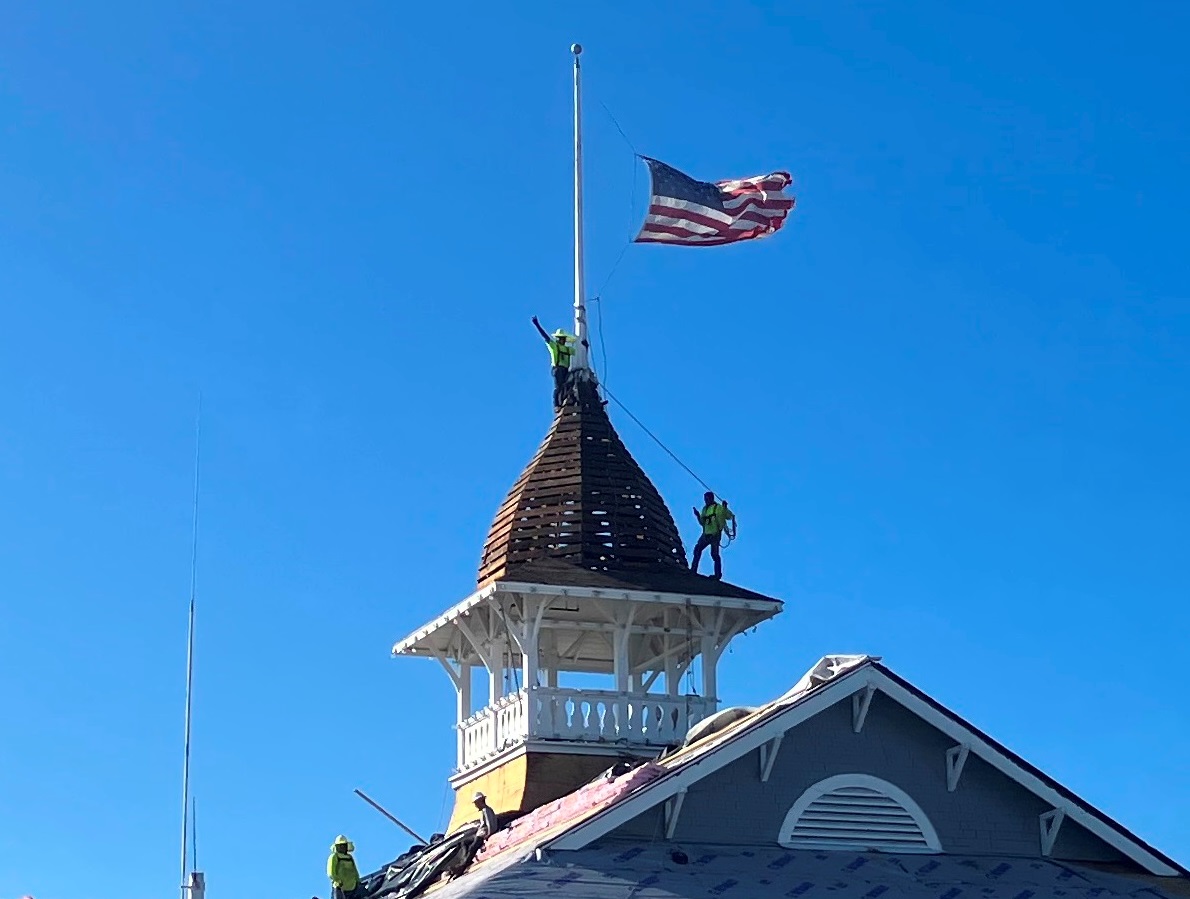 The above three pictures were taken courtesy of Paul Ayers who happened to be walking by Balboa Pavilion and happened to look up.